DJ TRIPLE L's Disco Inferno-at-Home  is March 26th, 2021 from 8pm-11pm!
Dear Disco Enthusiasts,
Get ready for some DISCO!!!  Although we are not quite ready to pack 1,000 dancing people into a sweaty ballroom, we ARE ready to get a groove on at home with DJ TRIPLE L for a smoking hot Disco Inferno-at-Home live set on Friday, March 26th from 8pm-11pm in your living room!
Let's all enjoy dancing "together" from the comfort of our own homes! Wear your costumes! Dance with your pod! Video with your community! Post photos on the KBUT facebook page!
Stream the AUDIO live on www.kbut.org or tune in locally on your radio at 90.3FM or 88.7FM!
Join us on VIDEO to be part of the commuity party. Click here to register for the video link. (This is primarily a video link, the audio will be poor quality, so please listen in on the radio or on our website!)
This zoom room is a community space. KBUT staff will be monitoring this zoom space to keep it safe and fun for everyone. Please keep your video and chat messages appropriate for all audiences, otherwise we will have to remove you from the video. Thanks everyone!
Disco Inferno is normally KBUT's largest fundraiser of the year, hosting 1,000 particiapnts, but due to covid, we are unable to do this again this year. If you would like to show your support for KBUT's Disco Inferno , please consider making a donation to support KBUT.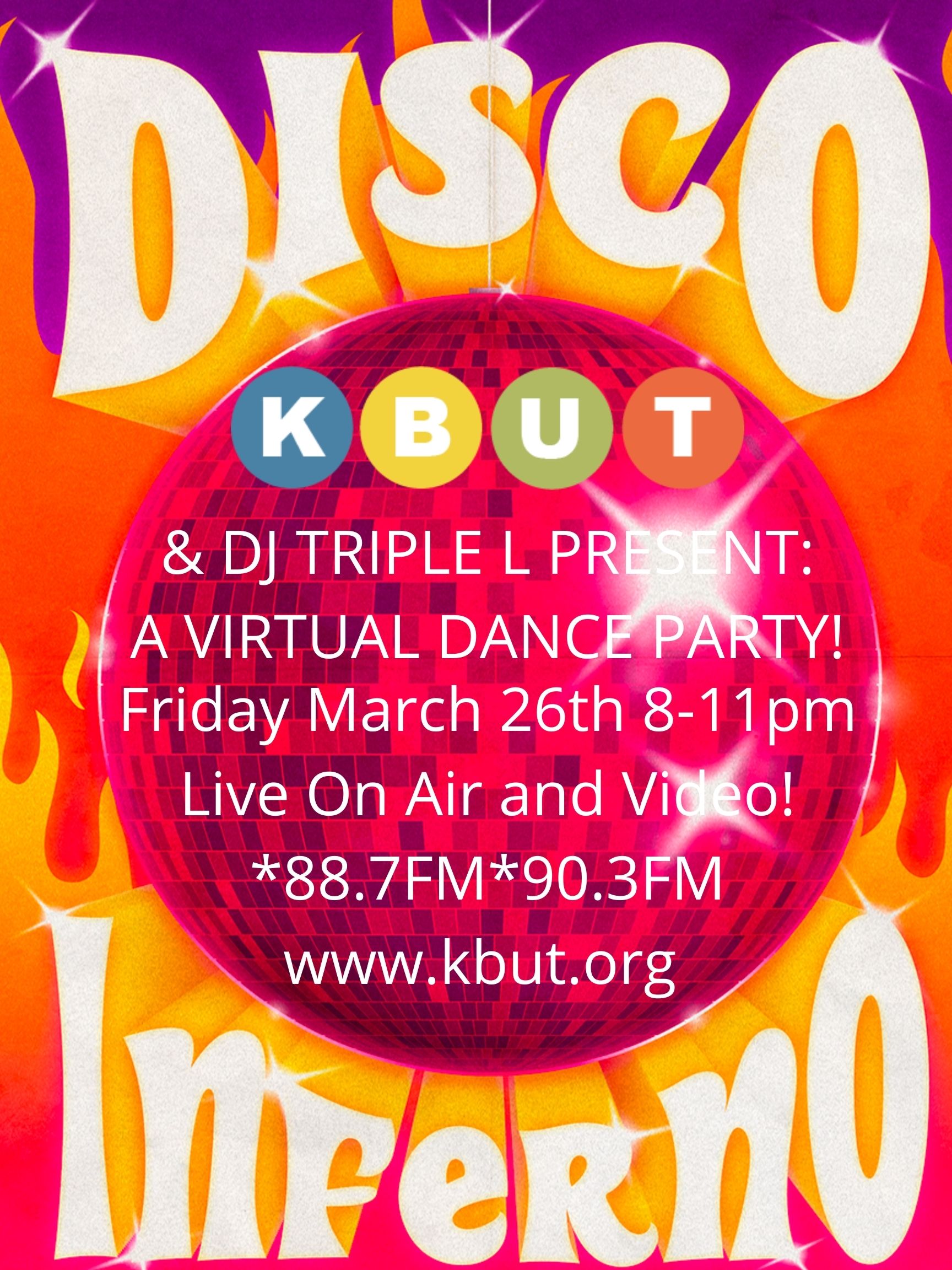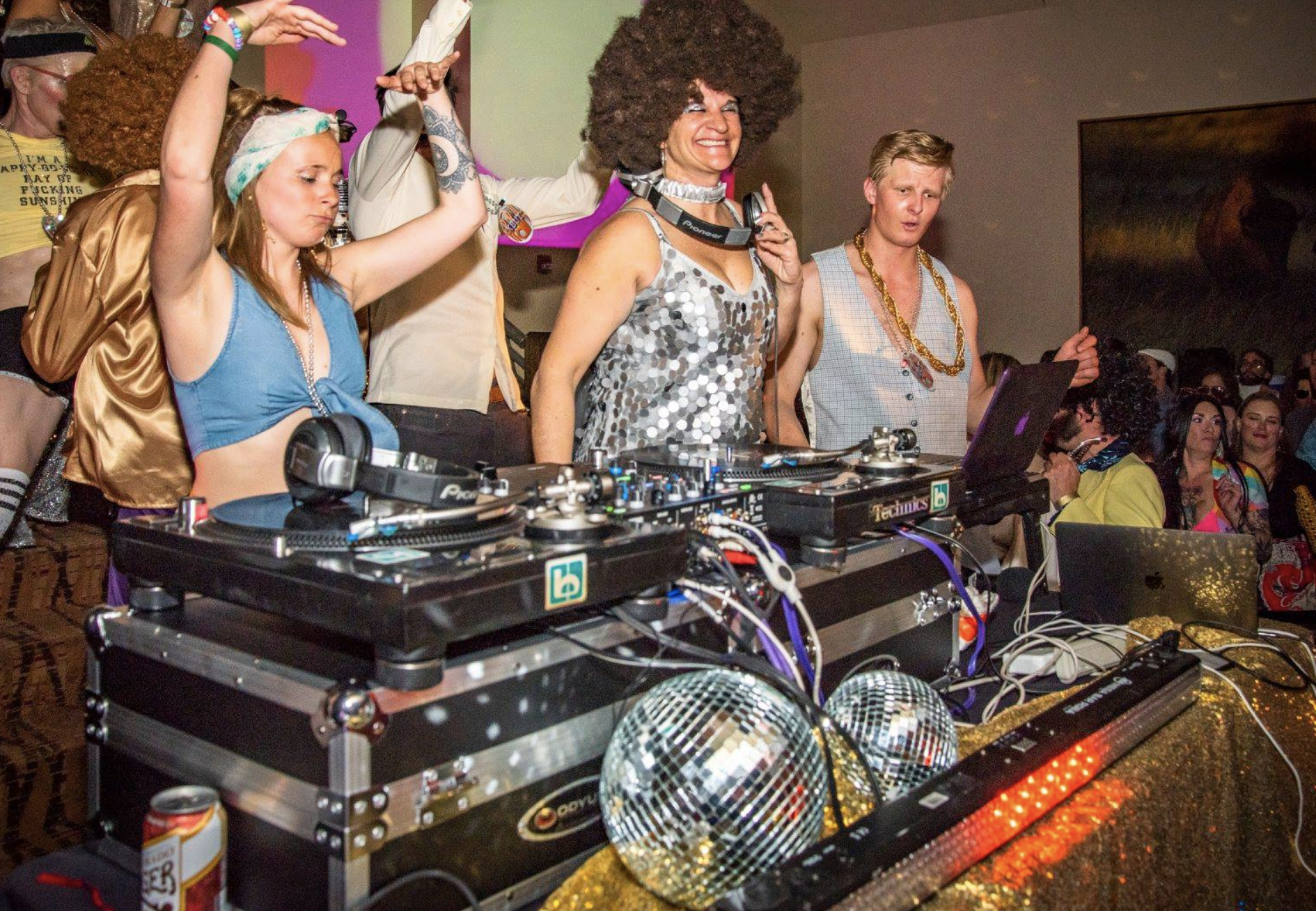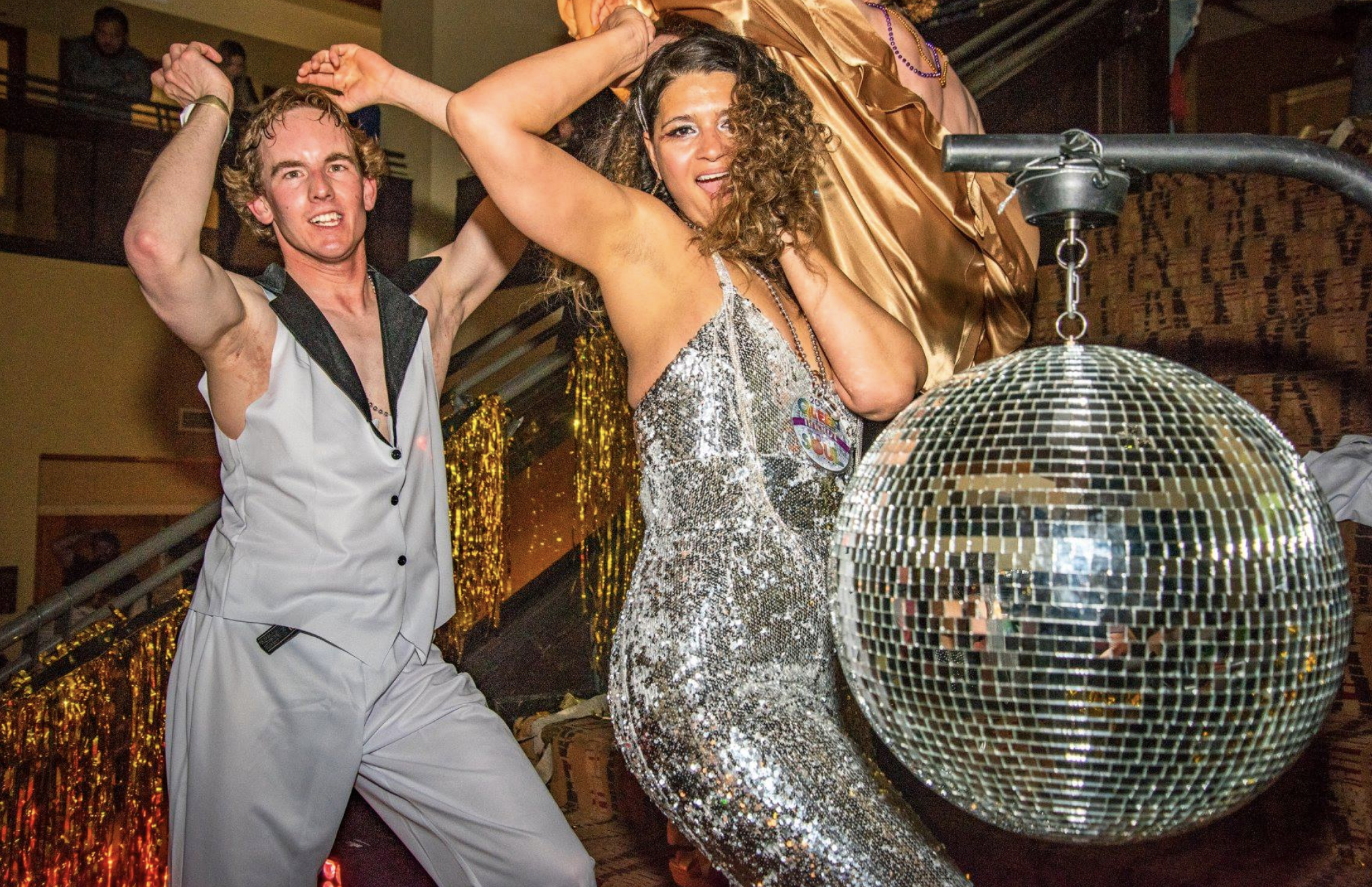 Let's Get the Party Started!