KBUT Local & Regional News
State officials plead with Coloradans to get vaccinated as Covid hospitalizations soar
County officials plan booster clinics and Moderna and Johnson and Johnson boosters are approved
Front range ski lifts start spinning as resorts statewide make their opening plans
And more…
read more
Latest Station Happenings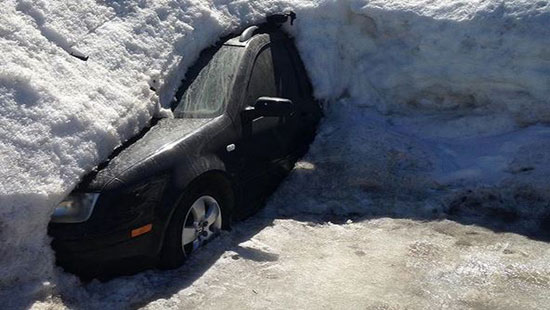 Dig it Out & Donate it to KBUT!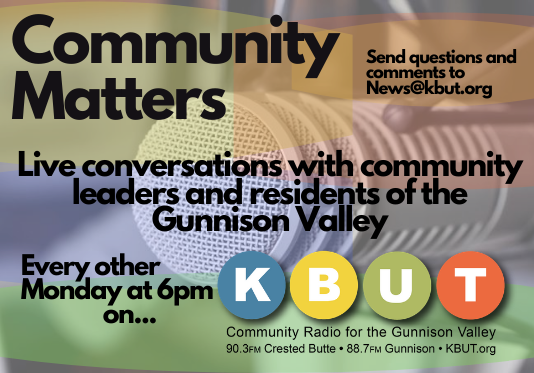 KBUT's newest public affairs program.
Every two weeks, we sit down with community leaders and ask our listeners to send in their questions. We want you to join the conversation. Email your questions to News@kbut.org. Community Matters airs every other Monday at 6pm. Archived episodes are below.

Summer Raffle Winners:
Thank you to all who came to the Friday Night FIsh Fry in the rain last night!! It was so much fun to gather the community together for a big cajun dinner! Special thanks to all of you who entered the Summer Raffle drawing.
The winners are:
1st Prize: ROMP SKIS
Jess Ladwig
# 548804843884
2nd Prize: Low Rider Bike
Patricia Keibler
# 548804808886
3rd Prize: Blue Mesa Pontoon Boat Rental
Genevieve Bachman
#548804843717
4th Prize: Four Corners Folks Festival Passes for Two
Patricia Keibler
# 548804808881
5th Prize: Townie Bike
Heather Tomcak
#548804808881
6th Prize: I Bar Ranch Summer Concert Series Pass for Two
Colleen Strauss
#548804837303
7th Prize: Two Tickets to Leftover Salmon
Motti Cummings
#548804844953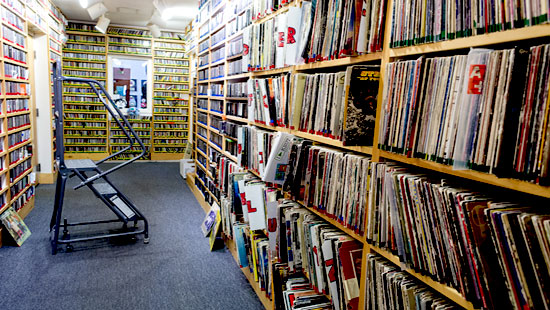 Fill out our Listener Survey
We want to know what YOU want to know. Fill-out this 5-10 minute, 15 question survey to help us better understand how our local news department can best serve the Gunnison Valley. This survey covers everything from NPR, Democracy Now, and the local newscast.
Fill it out today and help shape the future of KBUT!